Titanium
We offer many grades of titanium for demanding applications, supplying both from stock and production. We use various processing and fabricating techniques to cut and shape our material to exact dimensions and forms. Our wide variety of materials can be cut-to-length or cut-to-sketch to meet your needs.
Titanium Grade
CP Titanium – Commercially Pure Titanium
Titanium CP4 – Grade 1
Commercially Pure Titanium Grade 1 is the softest titanium and has the highest ductility. It has good cold forming characteristics and provides excellent corrosion resistance. It also has excellent welding properties and high impact toughness.
Titanium CP3 – Grade 2
Commercially Pure Titanium Grade 2 has moderate strength and excellent cold forming properties. It provides excellent welding properties and has excellent resistance to oxidation and corrosion.
Titanium Grade 7
Titanium Grade 7 has physical and mechanical properties equivalent to CP3 titanium or Grade 2. It has excellent welding and fabrication properties and is extremely resistant to corrosion especially from reducing acids.
Titanium Based Alloys
Titanium Grade 5 – Titanium 6Al-4V
Titanium Grade 5 alloy is the most commercially available of all titanium alloys. It offers an excellent combination of high strength and toughness. Grade 5 titanium has good welding and fabrication characteristics.
Virwadia Steels is a leading supplier and exporter of high quality grade 5 titanium, grade 2 titanium, titanium round bar, titanium cost, cutting titanium sheet, titanium fittings, titanium bar price, titanium tube fittings, titanium grade 7, cutting titanium tube, 1 titanium tubing, titanium 3 pipe, titanium rounds and more.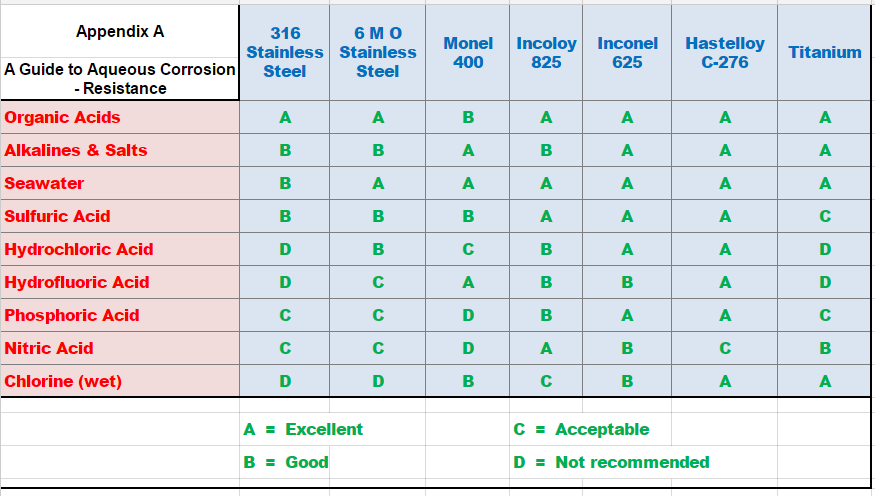 Titanium is a chemical element with the symbol Ti and atomic number 22. It has a low density and is a strong, lustrous, corrosion-resistant (including sea water, aqua regia and chlorine) transition metal with a silver color. Titanium was discovered in Cornwall, Great Britain, by William Gregor in 1791 and named by Martin Heinrich Klaproth for the Titans of Greek mythology. The element occurs within a number of mineral deposits, principally rutile and ilmenite, which are widely distributed in the Earth's crust and lithosphere, and it is found in almost all living things, rocks, water bodies, and soils. The metal is extracted from its principal mineral ores via the Kroll process or the Hunter process. The two most useful properties of the metal form are corrosion resistance and the highest strength-to-weight ratio of any metal. In its unalloyed condition, titanium is as strong as some steels, but 45% lighter. There are two allotropic forms and five naturally occurring isotopes of this element, 46Ti through 50Ti, with 48Ti being the most abundant (73.8%). Titanium can be alloyed with iron, aluminum, vanadium, molybdenum, among other elements, to produce strong lightweight alloys. Titanium Applications: 1, Aerospace Applications: aircraft, spacecraft, Jet Engines, Airframes; 2, Industrial Applications: Nuclear Power Generation, Chemical Processing, Chlor-Alkali, Petroleum, Desalination plants, pulp and paper, etc; 3, Emerging Applications: Geothermal Power; 4, Consumer and Architectural: automotive, racing motorcycle, bicycle,glasses,cookware, eating utensils, horseshoes, shovels and flashlights,watch, jewelry,mobile phones, body of laptop computers, Medical Industry: orthopedic implants, dental implants; 6, Sporting Goods: tennis rackets, golf clubs, lacrosse stick shafts; cricket, hockey, lacrosse, and football helmet grills.
Titanium Plate
We are specialist in Grade 2 titanium plate and Grade 5 Titanium plate With feature of low density, light, high strength, well corrosion-resistance, mechanical and welding, titanium is widely used for chemical equipment, generating set, desalination equipment, boat parts, electroplate.
| | |
| --- | --- |
| Grade | Grade1, Grade 2, Grade 3, Grade 4, Grade 5, Ti-6AL4V ELI, Grade7,Grade 9, Grade 12 |
| Thickness | 0.5mm–40mm, 40mm-60mm |
| Size | 1000*2000mm, 2400*6000mm |
| Surface | Pickling or Polishing |
| Technics | Hot, cold rolling or annealed |
Titanium Round Bar
We are specialist in Grade 2 titanium round bar and Grade 5 Titanium round bar.Titanium has the characteristics of high-strength, heat high strength, corrosion resistance, low thermal conductivity, modulus of elasticity. So, it is widely used for petroleum, powder industry, desalination of sea water, alkali industry, coking industry.
Titanium bar specification :
| | |
| --- | --- |
| Material | Titanium |
| Grade | Gr1, Gr2, Gr3, Gr4, Gr5, Gr7, Gr9, Gr12 |
| Standard | ASTM, JIS, AMS, DIN |
| Application | Industrial,Medical |
| Size | As customers' request |
Titanium Wires
We are specialist in Grade 2 titanium Wire and Grade 5 Titanium Wire.According to usage, titanium wire can be divided in to two categories: structure wire, mainly used for structure and fastener; welding wire, mainly used for electrode material and welding material. It is widely used for military industry, medical, sports, glasses, earnings, electroplate hangers and so on.
| | |
| --- | --- |
| NAME | Titanium Wire |
| STANDARD | AWS A5.16, ASTM B348, ASTM B863, ASTM F136, ASTM F67 |
| GRADE | Gr. 1, Gr. 2, Gr. 5, Gr 7, Gr. 9, Gr. 12, Gr. 23 |
| DIMENSION (MM) | Dia. 0.8-5.5 * Coil / Straight |
Titanium Welded Pipes and Tubes
| | |
| --- | --- |
| Production | Welded Titanium and Titanium Alloy Tubes & Pipes |
| Specification | ASTM B337, ASME SB338, ASTM B338, ASTM B861, ASTM B862 |
| Material Grade | Gr1, Gr2, Gr4, Gr5, Gr7, Gr9, Gr11, Gr12 etc. |
| Dimension Range | OD 3.0-114.0mm, WT 0.2-10.0mm, L18000mm |
| Application | Heat exchanger, cooling tower, aviation, medical, industry etc. |
Grade

Condition

Outside
Diameter
(mm)

Thickness
(mm)

Standard

0.2

0.3

0.5

0.6

0.8

1.0

1.25

1.5

2.0

2.5

3.0

3.5

4.0

4.5

5.0

10.0

Gr1
Gr2
Gr5
Gr7
Gr9
Gr12

R
M
Y

3~5

√

√

√

√

 

 

 

 

 

 

 

 

 

 

 

 

ASTM B337
ASTM B338
ASTM B861
ASTM B862

>5~10

 

√

√

√

√

√

√

 

 

 

 

 

 

 

 

 

>10~15

 

 

√

√

√

√

√

√

√

 

 

 

 

 

 

 

>15~20

 

 

 

√

√

√

√

√

√

√

 

 

 

 

 

 

>20~30

 

 

 

√

√

√

√

√

√

√

√

 

 

 

 

 

>30~40

 

 

 

 

 

√

√

√

√

√

√

√

 

 

 

 

>40~50

 

 

 

 

 

 

√

√

√

√

√

√

√

 

 

 

>50~60

 

 

 

 

 

 

 

√

√

√

√

√

√

√

√

 

>60~80

 

 

 

 

 

 

 

√

√

√

√

√

√

√

√

√

>80~114

 

 

 

 

 

 

 

 

 

√

√

√

√

√

√

√
Titanium Seamless Tubes and Pipes
We are specialist in Grade 2 titanium Seamless tubes and pipes and Grade 5 Titanium Seamless tubes and pipes.Titanium seamless tube is widely used for heat exchanger, such as shell and tube heat exchanger, coiled tube heat exchanger, condenser, evaporator and running pipe.
Titanium seamless tube specification :
| | |
| --- | --- |
| Material | Titanium Gr1,Gr2,Gr5,Gr9 |
| Size | As customers' request |
| Application | Industry,petrochemical,medical |
Titanium Strip /Foil
Grade 2 Titanium strip, Grade 2 titanium foil,Grade 2 titanium coil
1.Material : Gr1 Gr2 Gr3 Gr4 Gr7 Gr9 Gr18
2.Standard: ASTM B265 AMS4911 AMS4916 DMS1592F MIL-T-9046
3.Size(mm):thickness:0.005mm-0.1mm * width: 50mm-300mm * Length≥500
                    thickness:0.01~0.02*width:30~100*length≥500
                    thickness:0.03~0.09*width:50~300*length≥500
4.Ti-0.15Pd(Gr7), Ti-3Al-2.5V(Gr9), Ti-0.3Mo-0.8Ni(Gr12), Ti-6Al-4V ELI(Gr23)
Titanium is made of high quality titanium sponge powder, whose has much special application. Titanium coil is mainly used for civil aviation plane, military plane, aerospace craft, nuclear submarine, power plant and other high-tech area.
Titanium Tube Coil / GR2 ASTMB348 Titanium Coil
Name Titanium Coil
Material GR2 GR12
Standard ASTM B337,ASTM B338
Size of tube 25*1.5mm 32*2mm 45*2mm 51*2mm 68*3mm 76*3mm 89*3mm and so on
Style Titanium Coil.Snakelike-titanium coil.U-titanium coil.Titanium double coil.Titanium coil type heat exchanger.Titanium double set coil.U-titanium coil type heat exchanger.Titanium tube type heat exchanger.Suspension type titanium coil.Double inlet and double outlet single-layer titanium coil.single-layer titanium coil and multi-layer
We are specialist in Grade 2 titanium Coil and Grade 5 Titanium Coil.Titanium coil with a large application range on chemical industry.petroleum.metallurgy.electricity generation.desalination plant.chlor-alkali.salt manufacturing.Titanium coil also use for produce titanium pigment.glycin.Saltpetre amino phenol.pesticide.Chemical fuel.Pesticide intermediates.cyanuric acid.dichlord isocyanuric acid.trichloroisocyanuric acid.
Advantages
1) Titanium with a good corrosion resistance. Then the thickness of coil can be thinner. It can develop the heat-conducting property of heat exchanger.
2)Polish of surface without schmutz band then make the dirty factor be very low
3) low density, High strength, The same volume will with a lower quality than most of the metal.
Titanium Forged Disc/Ring
| | |
| --- | --- |
| Products Name | Titanium Disc/Ring |
| Material | GR2 (CP Ti) |
| Size | OD 100~1300mm, H10~700mm or customized size as drawing. |
| Standards | ASTM B381/ B348 |
| State | M/R |
| Processing | Hot forging |
| Surface | Bright, Polished, Pickling, Acid cleaning |
| Technic Test | Tensile test, Visual, Ultrasonic, Macro-structure, Micro-structure |